Sapphire Eye Care
Dedicated eye care business focused solely on improving eye health in the south of England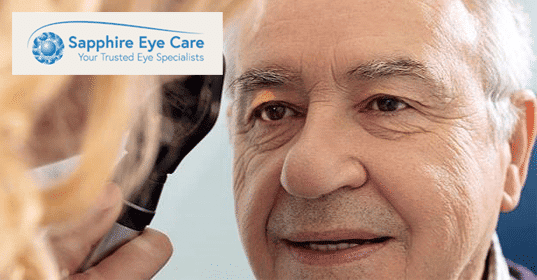 Sapphire Eye Care is a dedicated eye care business focused solely on improving eye health in the south of England.

We partner with many Ophthalmic Consultants covering all sub-specialties of eye care, including Cataract and Refractive, Retina, Medical Retina, Cornea, Glaucoma and Oculoplastics. We work with multiple hospital providers, including Nuffield Health, Spire Healthcare and BMI. This allows us to offer our patients lots of options to suit their individual needs. We also have a dedicated team of administrators who are on hand to answer any questions you may have. Simply call 023 8025 8405 or e-mail [email protected]
Weekly Clinics in Highcliffe and Surrounding Areas
Sapphire Eye Care hold weekly clinics in around Dorset and are recognised by all major health insurers. Our Consultants, including Mr Andy Luff, Mr Deb Sahu, Ms Nishani Amerasinghe and Mr Simon Rogers, hold clinics in Highcliffe, New Milton, Wimborne and Chandlers Ford. We are often able to see new patients within a week of their enquiry and, even if you do not have private medical insurance, we have Self Pay options which are reasonably priced. For further information please visit our website www.sapphire-eyecare.co.uk and read our patient testimonials under 'Case Studies'.
Our dedicated eye care team are available on 02380 258405 if you have any questions or wish to book an appointment.