Gastroenterologist & Hepatologist: Dr Safa Al-Shamma
Dr Safa Al-Shamma, GMC, BSG, MDDUS and Fellow of the Royal College of Physicians of Edinburgh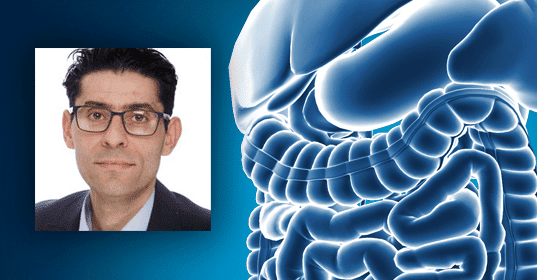 Gastroenterologist, Dorset
Specialist Interest: Hepatocellular (Liver) Cancer, Fatty Liver, Autoimmune Liver Disease, Portal Hypertension
Dr Ravin Ramtohal worked with Dr Safa Al-Shamma and he an excellent consultant whose area of expertise was the liver and general gastroenterology.
He graduated from Dundee University in 2002 with commendation. He then completed his training in Mersey Deanery and with a further specialist fellowship in hepatology and liver transplant at the Royal London and King's College Hospital London.
He has been working locally as an NHS consultant gastroenterologist and hepatologist for several years.
He currently co-leads the hepatology service and it the lead for the hepatocellular carcinoma service (HCC) offering a County wide tertiary service.
He is currently an associate clinical advisor for the Parliamentary and Health Service Ombudsman (PHSO), carrying out detailed analyses of complex medical reviews.
Publications
1. Assessment of bone mineral density in tenofovir-treated patients with chronic hepatitis B: can the fracture risk assessment tool identify those at greatest risk?
2. District general hospital networks can provide safe and effective hepatitis C treatment: results of a 5-year audit.
3. Use of a xanthine oxidase inhibitor in autoimmune hepatitis.
Research
Hepatitis C
Fatty liver/non-alcoholic steatohepatitis (NASH)
IBS
Special Clinical Interests
Hepatocellular cancer
Portal hypertension
Fatty liver
Autoimmune liver disease
Complex colonoscopy
Education and training
Governance and mortality lead
Find Out More
To find out more or to book a consultation contact Medical Extras