Body Consultancy  Health Clinics
Osteopathy, chiropractic and physiotherapy services in Highcliffe, Christchurch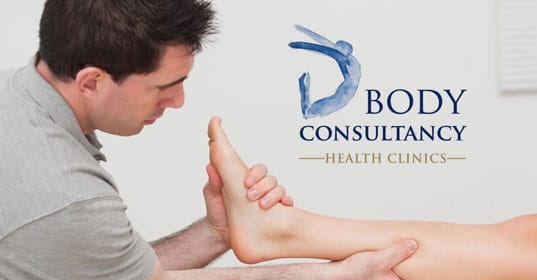 Is pain and restriction impacting your life? Do you want to change that?
We believe that changes in movement can really help change people's lives. We care about our patients and everything we do is aimed at improving their well-being.
By understanding that our bodies can be affected dramatically by our lifestyle, we can see that factors such as poor muscular control and weakened core muscles can lead to various problems. We look at these issues and how they may stem from daily habits, work postures, poor form with exercise, repetitive strains or lack of movement.
Osteopathy, chiropractic and physiotherapy services, tailored to your needs
Our highly-trained practitioners will assess you thoroughly to work out the root of the problem, while ruling out any serious issues. Our team are made up of several primary care practitioners, meaning that general practitioner referral is not necessary.
By providing free 15 minute initial assessments, we can give a no-obligation overview of what to expect from treatment, including number of sessions, cost and prognosis, if it is suitable. If a patient decides to pursue treatment with us, our initial consultations involve an in-depth case history taking and practical examination so that we can provide you with a diagnosis; you will also receive treatment during this first session.