Medical Extras have partnered with a number of local services who offer private services in specialist areas.
Please use the below Services Menu to navigate your way through the services. 
Lymph Drainage
The only Mechanical Lymph drainage device on the Southcoast.
The Southcoast now has a new and highly affective Technology to treat Lymphedema by means of Mechanical massage. The overlapping air chambers of the sleeves are rhythmically filled with low pressure air producing a gentle "gliding wave" effect that mechanically helps with lymphatic drainage. This produces an overwhelming feeling of relief for tired legs and provides a detoxing effect for the whole body. Post treatment you will feel lightness in the legs, a reduction in swelling and the burning sensation associated with lymphatic problems will diminish.
Greta Varro High Care Therapist:
Greta Qualified in 2009 in Hungary as Beauty Therapist, where she ran her own business before relocating to the Uk to continue her career in the Healthcare and Beauty industry.Greta believes that health and beauty are gifts that need to be taken care of.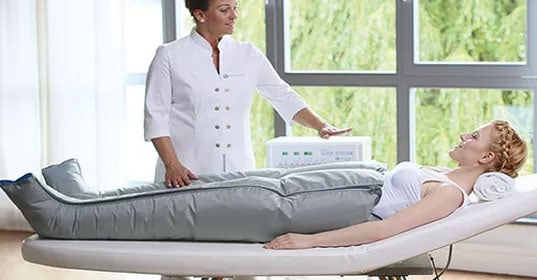 Recommended Treatment:
2x a week for 6-10 session. Top-up treatment every 3-4 weeks
Body Consultancy
Is Pain and Restriction impacting your life? Do you want to change that?
We believe that changes in movement can really help change people's lives. We care about our patients and everything we do is aimed at improving their well-being.
By understanding that our bodies can be affected dramatically by our lifestyle, we can see that factors such as poor muscular control and weakened core muscles can lead to various problems. We look at these issues and how they may stem from daily habits, work postures, poor form with exercise, repetitive strains or lack of movement.
Osteopathy, chiropractic and physiotherapy services, tailored to your needs
Our highly-trained practitioners will assess you thoroughly to work out the root of the problem, while ruling out any serious issues. Our team are made up of several primary care practitioners, meaning that general practitioner referral is not necessary.
By providing free 15 minute initial assessments, we can give a no-obligation overview of what to expect from treatment, including number of sessions, cost and prognosis, if it is suitable. If a patient decides to pursue treatment with us, our initial consultations involve an in-depth case history taking and practical examination so that we can provide you with a diagnosis; you will also receive treatment during this first session.
We can provide safe and effective treatment for many muscle and joint complaints, including lower back pain, neck pain, migraines and arthritic pain. Treatment techniques may involve a combination of soft tissue work, joint mobilisations, acupuncture, manipulation and exercise therapy.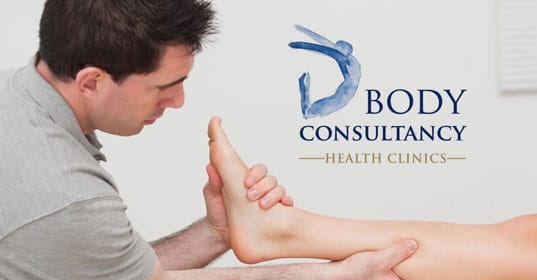 If you would like to read more about the services we offer please go to our website:
We look forward to hearing from you.
The Podiatry Clinic
Our mission is to offer a professional foot care service of the highest standard.
All of our team are registered with the Health and Care Professions Council (HCPC) and undertake regular training courses to ensure that they are able to offer the most up to date advice and treatment. At your appointment you can expect to have a thorough assessment of your foot health along with treatment in a clinical environment which meets national standards. 
Foot and Ankle Pain
There are many conditions which can lead to foot and ankle pain, a thorough bio-mechanical assessment with our podiatrist can help diagnose your condition and provide a treatment plan to alleviate the problem. This may include custom made foot orthoses prescribed to your particular needs, stretching exercises and/or appropriate referral pathways.
Nail Surgery Procedures
Trouble with painful ingrowing toenail? Our podiatrist can help to identify the extent of the ingrowing nail and whether a painless nail surgery procedure under local anaesthetic would be required to rectify this issue.
Fungal Nails
Fungal nails are hard to diagnoses visually even by a trained professional. At the Podiatry Clinic we offer a quick fungal nail test which will guide your treatment in the right direction. If the podiatrist recognises any other health problems, during your treatment, they can refer you to your general practitioner or other healthcare professional if needed.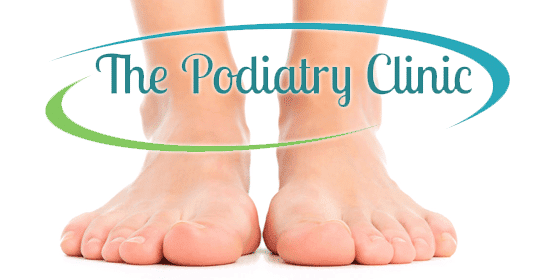 Routine Care
We take pride in providing a wide range of foot treatment tailored to your individual needs, this includes:
Simple nail care
Corns and Callus
Athletes foot
Verrucae
To find out more about the services we provide, please visit our website: www.thepodiatry.clinic
Or call 01425 277 505
Nationwide Private Health Cover 
Total Home Loans Ltd can offer advice on a wide range of Private Medical Insurance 
Our panel of market health insurance packages for you and your family. All of our recommended policies are tailored to give you peace of mind by ensuring that you have the right protection in place. You're able to personalise your policy with a range of cover options, all of which can be chosen to suite your budget while retaining the best standard of care.
Health Insurance Tailored To You
Total Home Loans Ltd offers more than just health insurance. We can offer a range of cover options which allow you to adopt aspects of your health insurance to suit your needs. We don't just insure, we care. We can help you to access teams of health experts who are there to help you make decisions about treatment and provide support when you need it the most.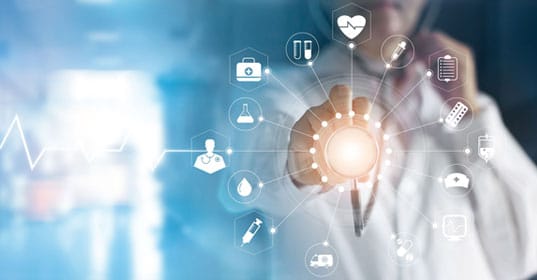 Services Coming Soon:
Speech and Language Therapy
Dietician
Ear wax removal service
Minor Surgery
Aromatherapy and Massage
Manual Lymphatic Drainage
Mechanical Lymph Drainage
Acupuncture
General Practice Services